News of the "baby blue-eyes Festival 2019" end

Were you able to enjoy "... sky, sea, flower, blue trio - baby blue-eyes Festival 2019?"
We had you visit many customers, and "baby blue-eyes Festival 2019" is finished on May 6, and Osaka maishima seaside park is closed, too.

In addition, please expect in the world of Platinum blue of the next year.
All the staff look forward to your visiting.
Thank you!
See you again next year.

Osaka maishima seaside park
The latest information
Baby blue eyes is described as below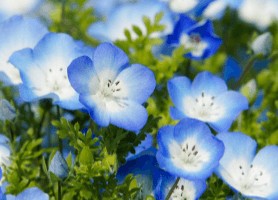 With annual plant of purple department nemophila native to North America,
Baby-blue-eyes (it is lapis lazuli or takes our ease) means Japanese name.
We make beautiful flower such as blue sky bloom while height of a rice plant branching off at approximately 20cm finely, and spreading laterally.
One side is dyed bright Platinum blue, and please enjoy superb view which the sea and blue of the sky weave.
[flower language of baby blue-eyes]

"Pretty" "refreshing heart" "success"
[fame]

Baby blue eyes (blue eyes of baby)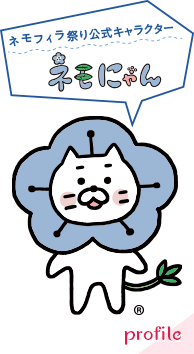 Inquiry
※Please note that inquiry over telephone may be hard to be connected