Announcement of "baby blue-eyes Festival 2020" cancellation

With "event held self-restraint request" of new coronavirus infectious disease measures delivered from Osaka,
We postponed opening of the park and

cancel holding

of "baby blue-eyes Festival 2020".
Complimentary ticket, admission discount coupon are available in the next fiscal year, but please note that business contents may be changed.
In addition, with cancellation

to "Osaka maishima seaside park"

as cannot enter a kindergarten, please be careful.

April 14, 2020
Osaka maishima seaside park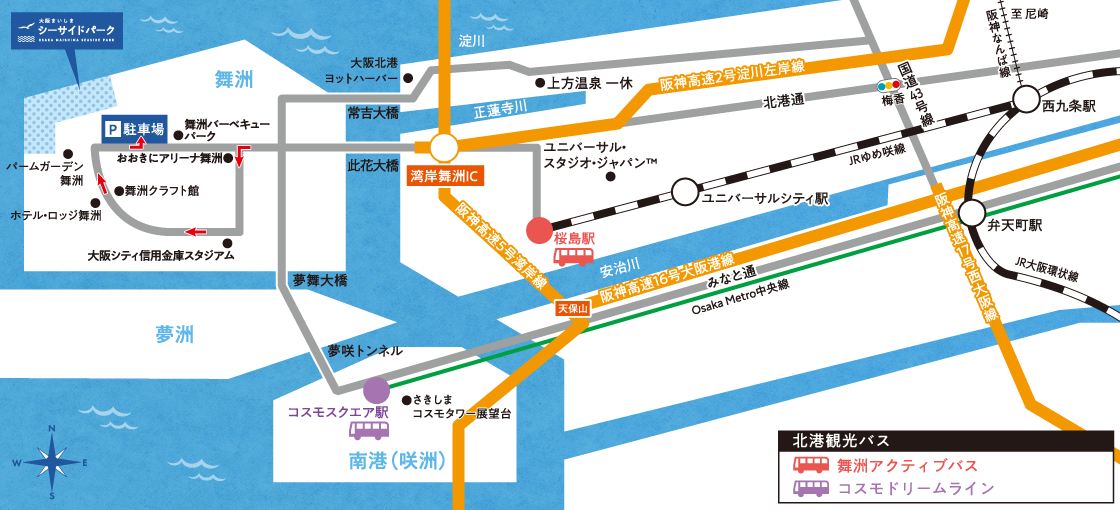 Train, person who comes by bus
JR Yumesaki Line "Sakurajima Station"

We transfer from JR Osaka Loop Line, Hanshin Namba Line "Nishi-Kujo Station" to JR Yumesaki Line, and "Sakurajima Station" gets off
↓
[the north port sightseeing bus]
We take Maishima active bus
↓
"In front of hotel lodge Maishima" getting off
The time required: About 15 minutes
Osaka Metro Chuo Line "Cosmosquare Station"

[the north port sightseeing bus]
We take Cosmo dream line
↓
"In front of hotel lodge Maishima" getting off
The time required: About 20 minutes
JR Osaka Loop Line, Hanshin Namba Line "Nishi-Kujo Station"

[Osaka city bus 81 system]
We take "Maishima sports island" going
↓
"Maishima sports island" getting off
The time required: About 35 minutes
Person who comes by car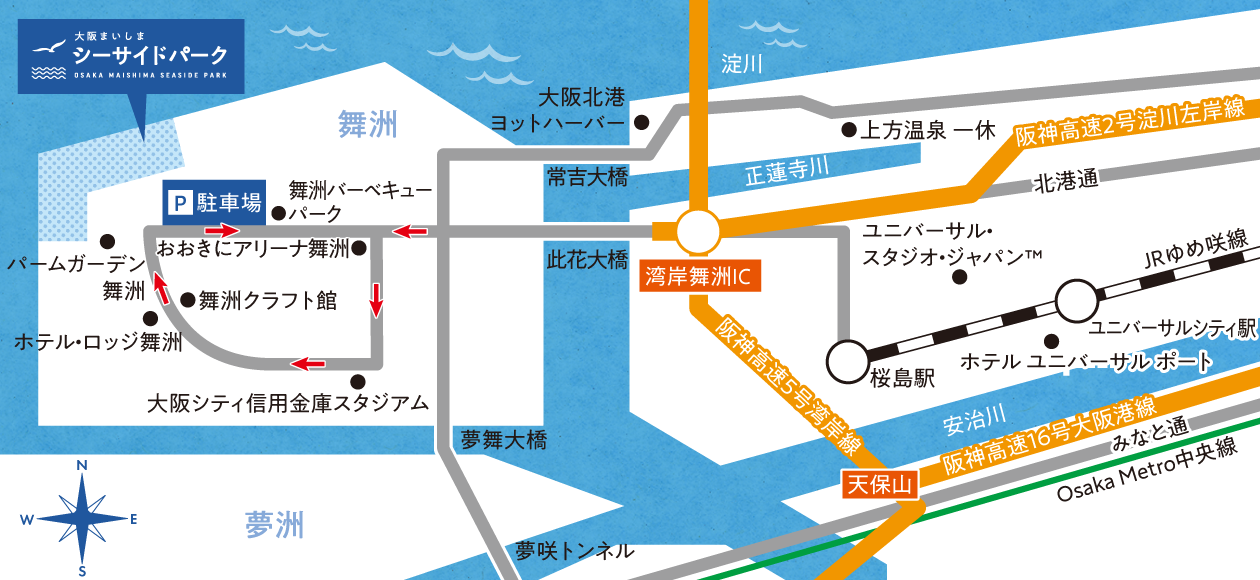 From Hanshin Expressway No.5 Bayshore Route Wangan-maishima exit about five minutes
Go ahead through Route 43 Baika intersection to the west; about 15 minutes
Pass Yumesaki Tunnel from the south port (sakishu) area; about five minutes
※To car navigation system, please search by "Maishima ceramic art building" (TEL.06-6463-7282).
※You turn left at the intersection before "arena Maishima to ember" from Ohashi, Konohana, and you advance to way or (clockwise direction), and come to parking lot for exclusive use of Osaka maishima seaside park "baby blue-eyes festival".
Parking lot business hours

[weekdays] 8:30-17:30
[Saturdays, Sundays, and holidays, 4/29-5/6] 8:30-19:00
※5/10 until 17:30
The accommodation number

1,800
Normal car

700 yen/
Medium size, large car

2,000 yen/
Motorcycle, bicycle

Free of charge


※Please use exclusive space of parking lot.
※When parking lot of neighborhood except exclusive parking lot of our garden is used, there is not refund, guarantee of parking rate at all.
When it is parked, please park after having confirmed whether it is exclusive parking lot of our garden.
Inquiry
※Please note that inquiry over telephone may be hard to be connected